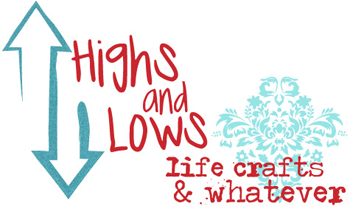 Here are my Highs and Lows of the past week...
HIGHS:
1. I was able to catch up with a friend I hadn't seen in awhile.
2. Relay for Life was a successful event.
3. Relay for Life is OVER! :)
4. Our team won for best camp site decor. Yay!
LOWS:
1. Relay for Life is over...it's a high and low. High because it's so much work! And low because it's so much fun. :)
2. Tried out a new yarn store with my son and a friend only to get there and find out it was closed for a few weeks due to flooding! Bummer
Can't really think of any more lows...hmmm...that's a good thing!
Happy Monday!