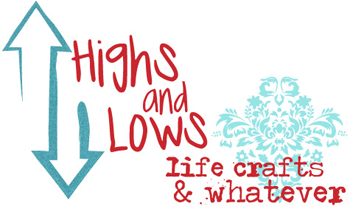 So, I'm linking up to one of my favorite link parties...Highs and Lows.
Last weeks highs:
1. It was a four day work week for my husband. I'm happy when he gets a day off. :)
2. Had a swim day with a few friends and 10 of their kids!! Always fun for this mom of adults.
3. A good friend helped me clean the yard behind my garage and then we grilled burgers. He sweats, I cook. Sounds like a deal to me.
4. Friday was my birthday (42) and I had lunch with two of my closest friends. We spent the day hanging out at Panera and Target. Then I went to dinner with my husband...plus a stop at the Bath and Body Shop for my Moonlight Path lotion and body spray. Mmm!
5. Swim day with my sisters in law and my niece (1) and nephew (4).
6. Sunday dinner with another close friend for my b-day.
Last weeks Lows:
1. It was hella HOT!!! (Do people even say "hella" anymore? Well, I do...in my head anyway.)
2. One of my friends left her 3 kids in my care while swimming and they got a little sunburned. In my defense...I asked them if they had sunscreen on. :/
3. Said friend kept me waiting most of the day til he came to help with yard. He was supposed to come at 2:30. He didn't get here til almost 6 pm. On the plus side...he did call to let me know.
4. Said sisters in law were LATE! Like almost 2 hours late. Again...at least they let me know.
I have a little problem with tardiness. Good thing I love these latebirds. :D
What are your highs and lows? Link up here...
http://lifecraftsandwhatever.blogspot.com/2011/07/highs-lows-71111.html