Sharing my highs and lows of last week here...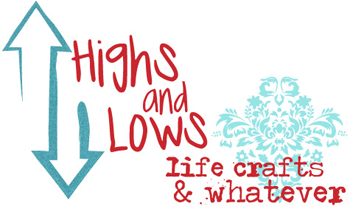 Highs:
1. Went to another seminar on the gastric bypass. Made me realize that the surgery is not for me...at least right now.
2. Worked a memorial service at my church which meant some extra money.
3. Did a small catering job for a pastor at my church which meant even more extra money. :)
4. Went to Big Bear with 3 of my dearest friends and all their kids (10 in total). Had a blast painting nails with the 3 girls...even some of the boys joined in.
5. Went to the movies to see Rise of the Planet of the Apes with my husband and son. It was GOOD!
Lows:
1. All that extra money is gone! :( Money sure goes out faster than it comes in.
2. The plumbing went bad in the cabin in Big Bear. We didn't have any running water the last night we were there! Peeing in a cup and dumping it down the shower drain=GROSS!! :o
I love it when the highs outweigh the lows. Thanks again Jenn for this great idea. Really puts things in perspective. :)