Linking up to this great party...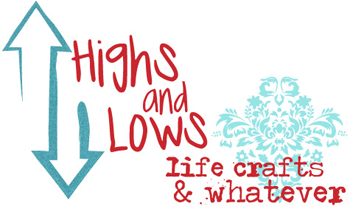 Here are my Highs for this past week...
1. Went to Splash water park in La Mirada with my friend and her boys. Spent some time in the lazy river. FUN!
2. Went to Blick Art Supply in Pasadena with my son. Yay for time with Matt! :)
3. Surprised a friend with a birthday balloon bouquet left on her doorstep. Note to self: When on a secret mission...do NOT wear flip flops...they're too noisy! haha
4. Had a great breakfast with friends on Friday.
5. My in-laws came over to visit on Saturday.
6. Joined Weight Watchers today!!! Huge step
Here are my lows...
1. My husband wasn't feeling well on Friday and had to go to ER.
2. I had to miss my appointment to get my hair feathers because of said ER visit.
3. Kind of a high/low...I have to cancel my membership to FaceLogic (monthly facials) to afford Weight Watchers. I guess a healthier body is worth more right now than glowing skin. lol
All in all, the highs out numbered the lows. That's always a great week in my book. :)